Chiropractor Buellton CA
Welcome to Neary Chiropractic located in Buellton. Chiropractic is one of the most amazing healthcare professions, but very few people understand what it's all about. This article is here to help you gain a basic understanding of how our Buellton chiropractors can help you and your family.
Dr. James R. Neary, D.C., QME offers over 35 years of experience specializing in chiropractic care and holistic health services, coupled with a caring manner and gregarious rapport. Dr. Neary is highly respected in the community, performing frequent lectures, workshops, training seminars, health, and career fairs throughout Santa Barbara County schools and organizations. His office is conveniently located in Buellton.
Your Healthcare Goals. Our Team.
How can chiropractic care help you?
Dr. Neary puts his patients first. He listens to you and helps you heal. Working closely with your medical doctor, he maintains a level of safety that will benefit you. His unique holistic approach as a chiropractor is more proactive than traditional care. Come visit to see what he is all about. He specializes in the most advanced and proven techniques, including chiropractic manipulation, physiotherapy, posture, nutrition, stress reduction, health performances, and more.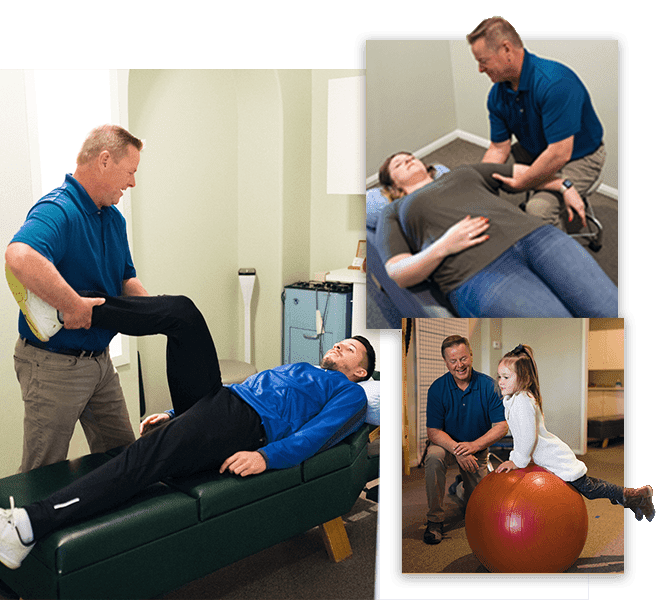 Specializing in Complex Pain Problems
Are you suffering from back pain, neck pain, wrist pain, tennis elbow, shoulder pain, or knee pain? If you are looking for comfortable, effective pain relief, you have come to the right place. For optimal health, Neary Chiropractic is the place that specializes in Complex Pain problems.
Located in beautiful Buellton, CA, Neary Chiropractic is affordable by anyone who desires chiropractic and holistic care. We are accepted by most insurance companies and discount programs are offered for families, students, and cash-paying patients. As a chiropractor, Dr. Neary has helped thousands of people improve their health and injuries (work, auto, and sports-related) and happily accept same-day appointments.
What kind of training does a chiropractor have?
Chiropractic doctors go through a minimum of four years of schooling at a chiropractic college, generally preceded by an undergraduate degree in the basic sciences or several years of experience in a prior relevant health care field.
Students of chiropractic care must spend a minimum of at least 4,200 hours with their teacher, and a minimum of 1,000 hours of fully supervised clinical training with an instructor as they learn the appropriate diagnosis and treatment techniques to help heal your body and restore it to its natural, fully functioning state.
At Neary Chiropractic our chiropractic team is ready to meet with you to discuss your needs. We will help to design a program that is right for you. We look forward to meeting you.